This section describes how to deal with the case where, during AI GIJIROKU recording, the speaker is not identified and the message "?" is not identified when recording AI GIJIROKU.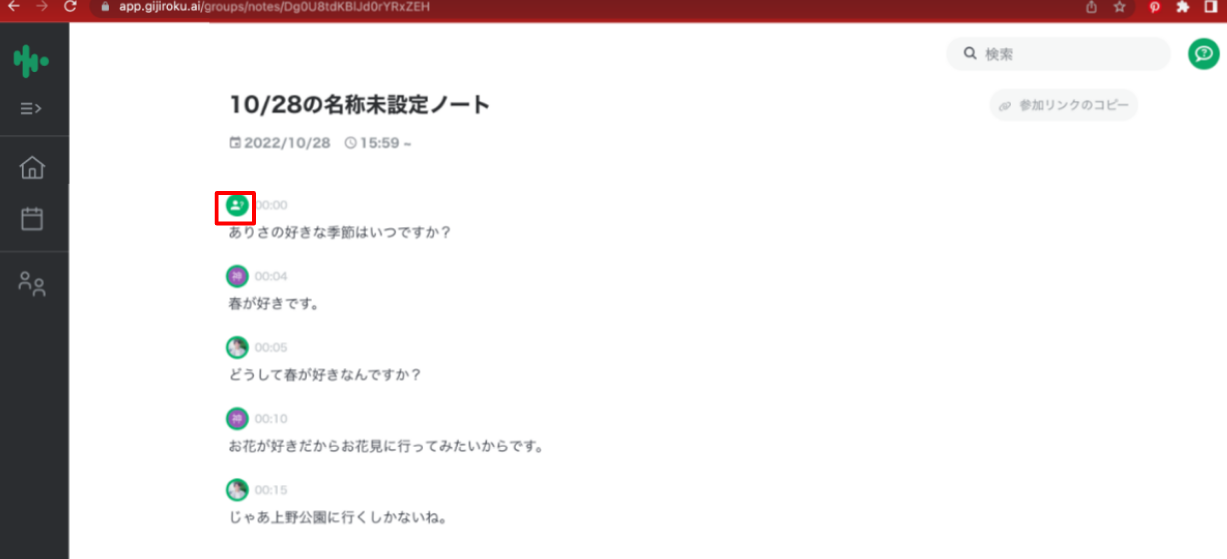 To view a video explanation, please click here.
①When the icon is "?" when only for a specific conversation
Click on the "icon" to specify the participant(s) to be included in the proceedings.
Speaker separation may not work well due to events such as multiple voices entering a single microphone.
In such cases, please select the actual speaker from the "icon".
②When the conversation of a specific person keeps going "?"
a. Check if the voiceprint registration of the unrecognized speaker is complete.
b. If the voiceprint registration is not completed
Check the meeting environment.
・Multiple people are meeting in the same conference room using multiple PCs.
・If the same voice is being recognized by multiple PCs due to the use of speakers in a conference room or other reasons, speaker separation may not work properly.
We recommend the use of earphones or an environment that does not pick up other people's voices when using the system with multiple people.