This method is used to record meetings using video chat such as Zoom or Skype.

When recording with multiple devices, each member of the online meeting will record audio on their own device.

There is no upper limit to the number of participants in a group recording, but we recommend a maximum of 20 participants.

As a precaution when recording with multiple devices, we recommend that you always use earphones for recording.
This is because if you record on a device without using earphones, others' voices will howl and the double-recorded voice will be transcribed.
First, select "Groups" from the "Home" screen.
Recording begins, so the voice is recorded.

At this time, unlike recording with a single unit, speaker identification is performed in real time.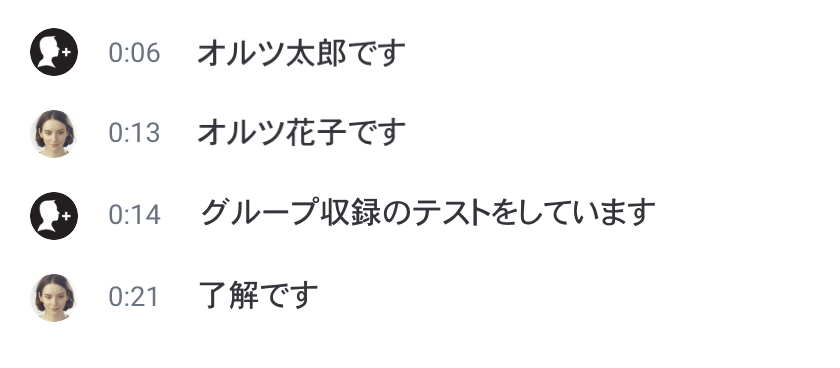 To finish recording, select "red ■" as before to complete saving the audio.