This section explains how to use the dictionary function in AI GIJIROKU.
1. Register one item at a time
Select "Settings" from the icon displayed in the upper right corner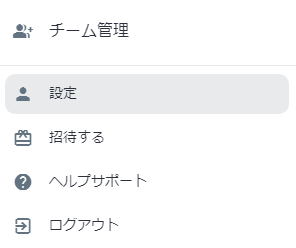 Select the "Dictionary Functions" tab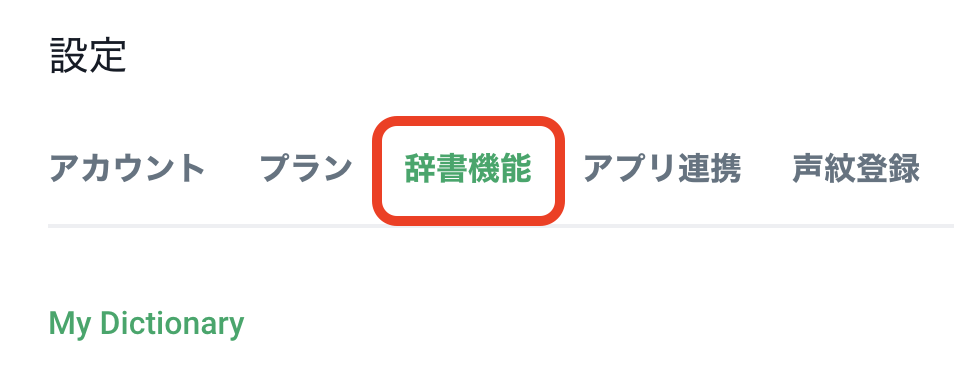 Selecting "Add."

An input screen will appear.

For example, to set up "Orutu" to be able to be converted to "alt Inc,",

You can register by entering this information.
2. Register all the words at once by CSV
You can also add multiple words at once.
Select "Download as csv" to download the csv format.

After entering the name and reading of each word in the downloaded format,
Select "Overwrite with csv" to import the csv file.
3. Edit or delete registered data
This section explains how to edit or delete a word registered in the dictionary function.
To edit a word, select "Dictionary Function" and then select "Edit" from the icon on the right side of the word.

To delete, select "Delete" from the icon on the far right.

4. About the Team Dictionary Feature
You can use the team dictionary function by going to Settings > Dictionary Functions > Switch to Team Dictionary Function.
to use the team dictionary function.
By using this feature, the dictionary can reflect not only the individual but also all team members.
*This feature is available only for Team Plan, Business Plan, and Enterprise Plan.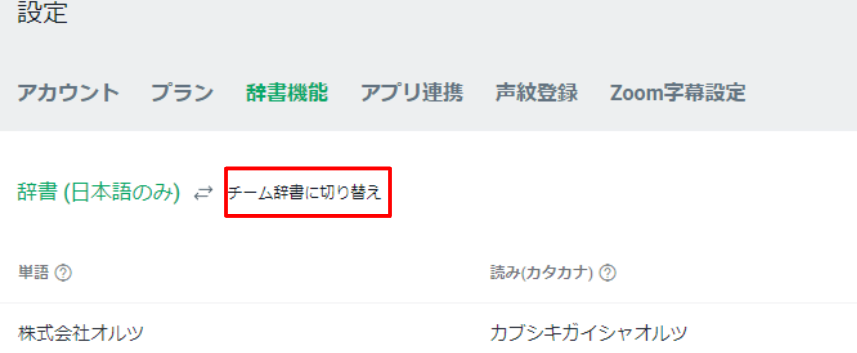 For words that have been shared with a team, a "Team Shared" icon will be assigned.

4-1. How to register a team dictionary

When registering a dictionary, you can register it to the team dictionary by turning on "Share to Team".
4-2. How to check team dictionary
■ For Administrators

Click on the 3-point leader to process edits and deletions.
■ For members

The 3-point leader does not appear and cannot be edited or deleted.