During the creation of the minutes, you can delete lines in the minutes if you wish to review or revise the content.
Click on the line you wish to delete and click on the "trash can icon" that appears on the right side.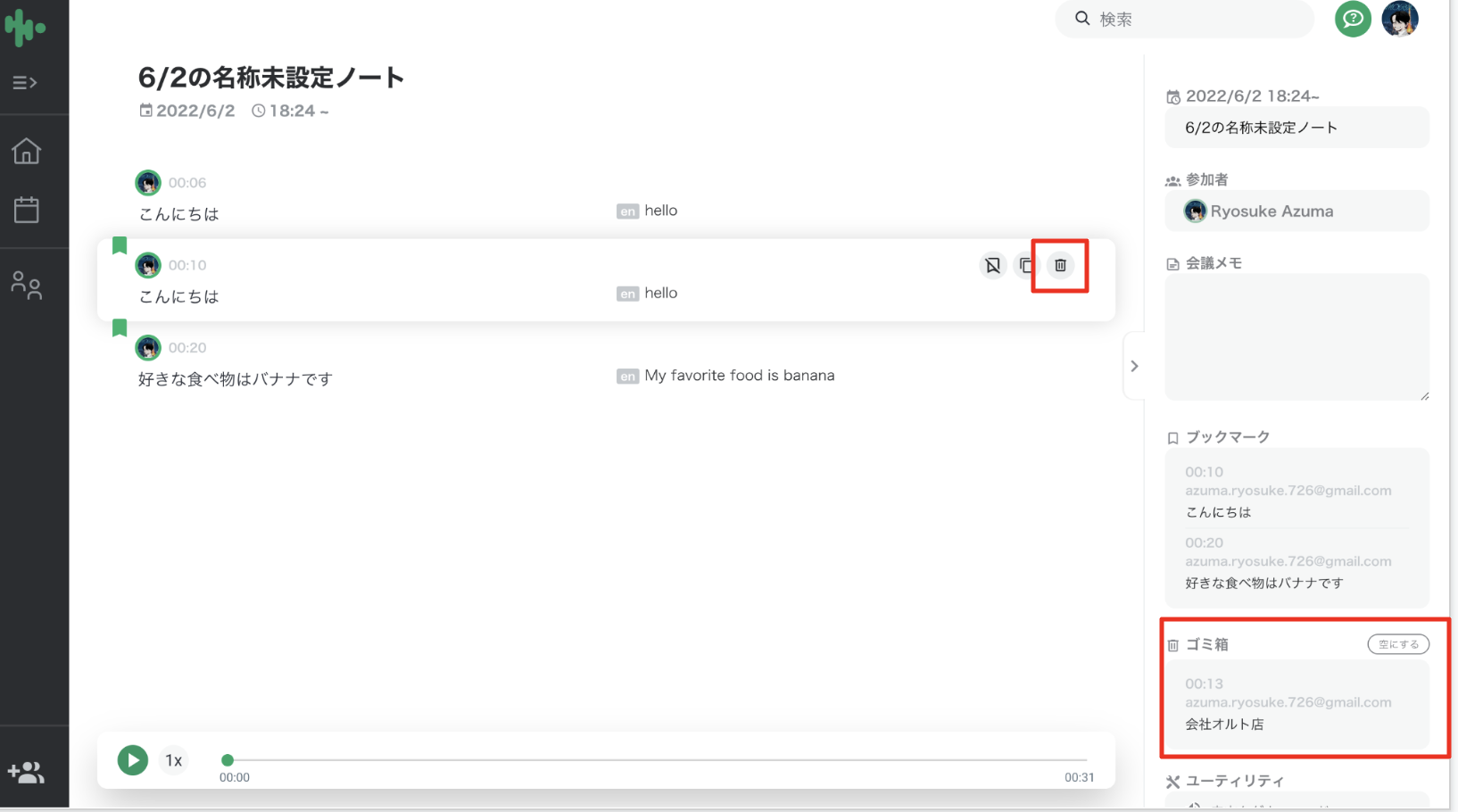 Once a row has been deleted, it is managed in the "Trash" column on the right side of the screen.
If you accidentally delete a row, you can undo the operation.