AI GIJIROKU allows you to bookmark and manage important items in the minutes.
Please make use of this function when there are matters that must not be forgotten, such as during a meeting.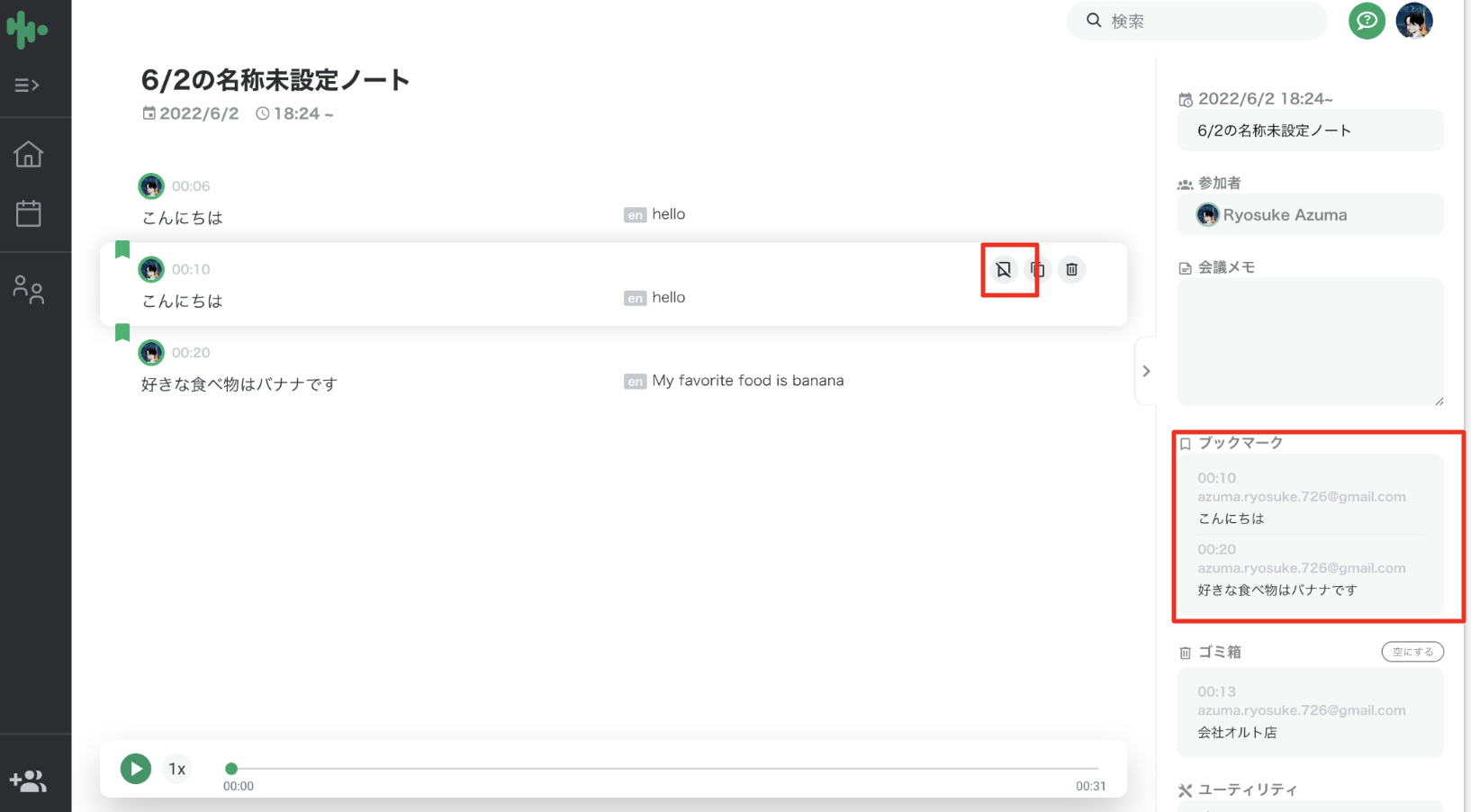 ① Select the line of the minutes you wish to bookmark.
② Three icons appear on the right side; the first left is the bookmark button.
③ The bookmarked contents are saved on the right side of the minutes page.
④ By clicking the link in the bookmark, you can jump to the corresponding line in the minutes.
You can also check your bookmarks from the list on the home screen